Welcome to Yarra Valley FM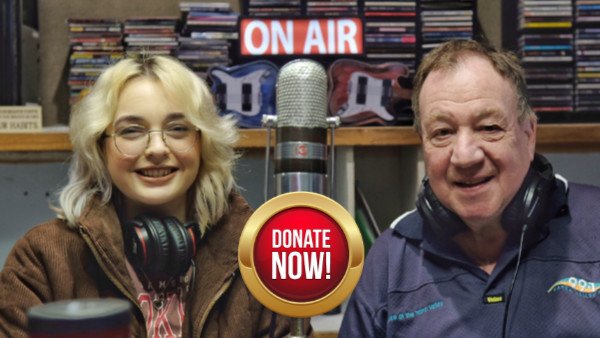 HELP US MOVE TO HEALESVILLE
We have been invited by Lions Club of Healesville to use a building on their site in Lilydale Rd Healesville. We are asking our supporters and listeners to help us afford the move by making a donation in the link below:
★ Listen live here or 99.1 on your FM dial
★ Yarra Valley FM on our social media: Instagram, Facebook, and Facebook Group
We are the community radio station broadcasting to the Yarra Valley and can be heard throughout the Shires of Yarra Ranges, Cardinia and Murrindindi, as well as many eastern Melbourne metropolitan areas. Our format includes a variety of community information and music programs.
Every presenter at Yarra Valley FM 99.1 is a volunteer who is committed to serving the local community with entertainment, music, information and matters of local interest. Visit Presenters to get to know more about your favourite people. As a community (not-for-profit and non-commercial) radio station, Yarra Valley FM 99.1 receives three main streams of income; subscriptions, memberships and sponsorship from businesses.
Please visit our Subscribe page and show us your support.
Membership is by application and is open to anyone who is interested in contributing to the aims of Yarra Valley FM 99.1. Members benefit from the rewards derived from presenting a wide variety of programs to listeners and also receive opportunities for training, participation in social activities and voting rights at members meetings. Please visit our Membership page
Sponsorships come in the form of 30 second announcements played multiple times per day, which are limited to a total collectively across all sponsors of 5 minutes per hour. Please visit Promote Your Business and Sponsors where you can click on the logos that will take you to our sponsors websites.
Thanks for visiting our website and please enjoy learning more about us.
Latest Podcasts
We acknowledge the support of the Community Broadcasting Foundation.

We acknowledge the Wurundjeri People of the Kulin Nation, who are the Traditional Owners of the land on which we broadcast, and pay our respect to their Elders past, present and emerging.